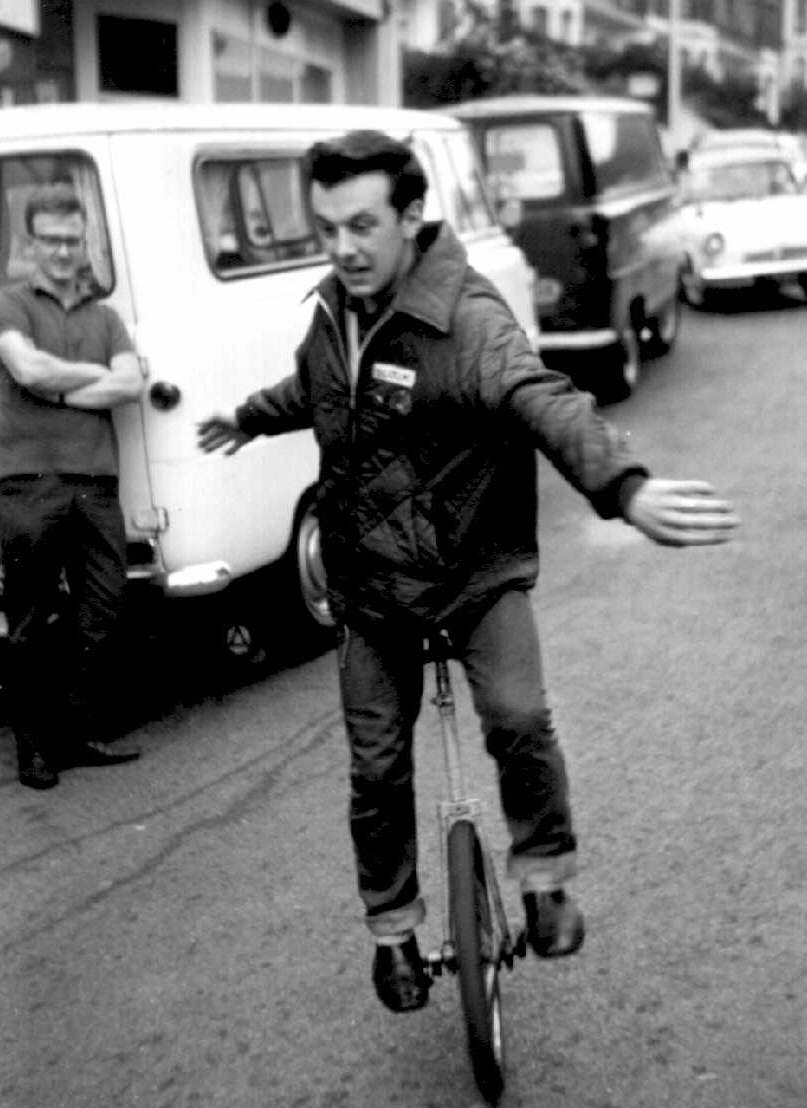 Not the quickest but certainly the trickiest machine I ever rode on the Island!
(taken on Empire Terrace opposite the Ascot Hotel.)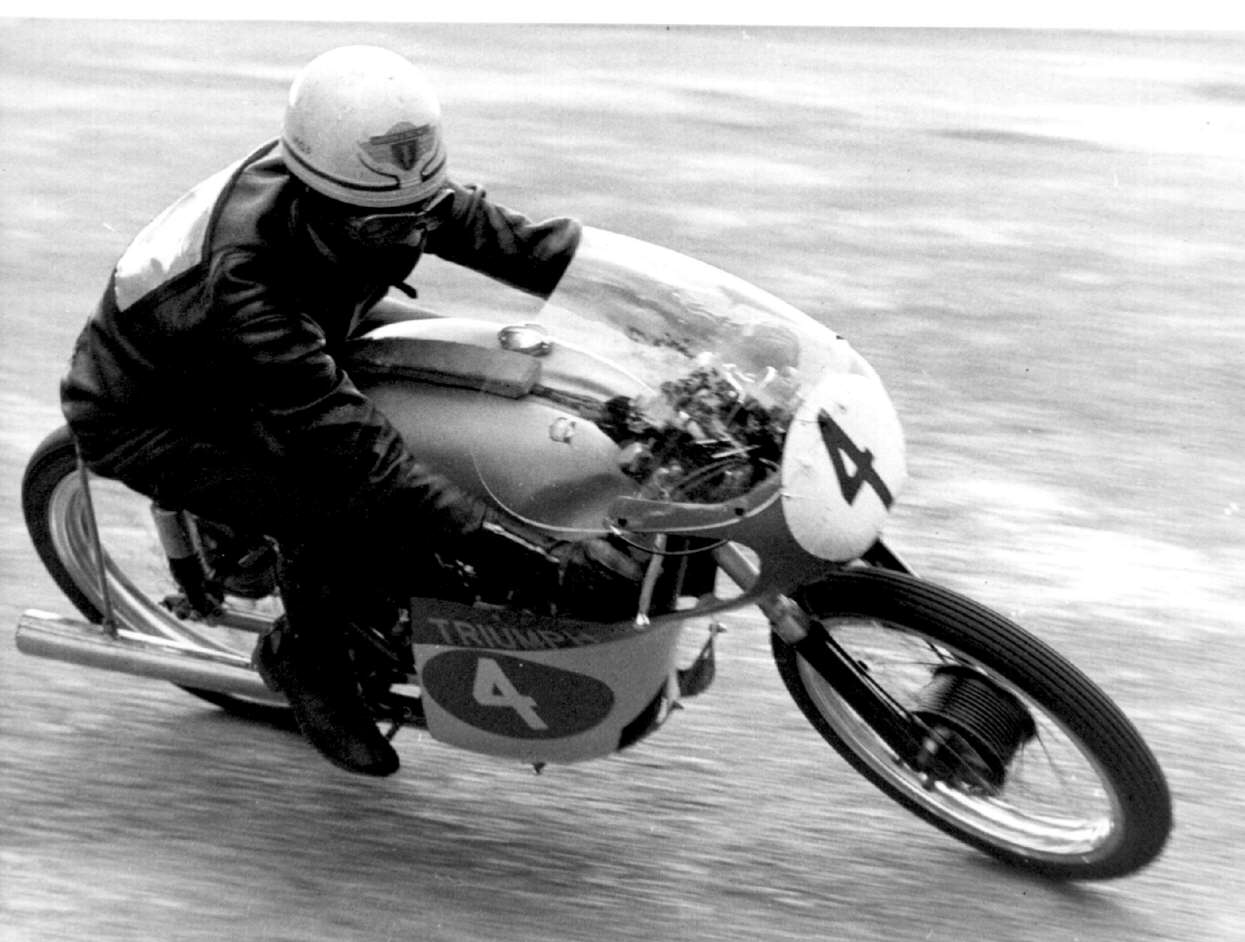 1964 Lightweight Manx Grand Prix - my first race on the Mountain circuit.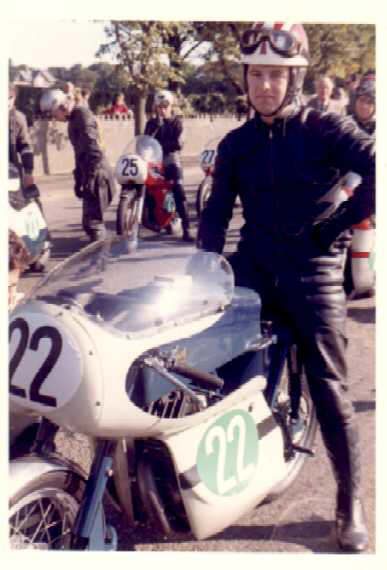 Tension shows on the start line for the 1965 Lightweight Manx Grand Prix
Somewhat predictably the Greeves Silverstone broke on the first lap.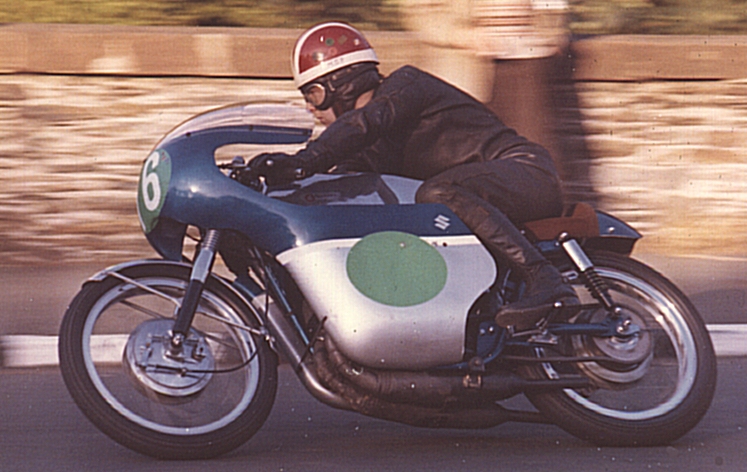 1966 Lightweight Manx Grand Prix practice picture.
Riding the first Suzuki ever to compete in the Manx Grand Prix (11th Place).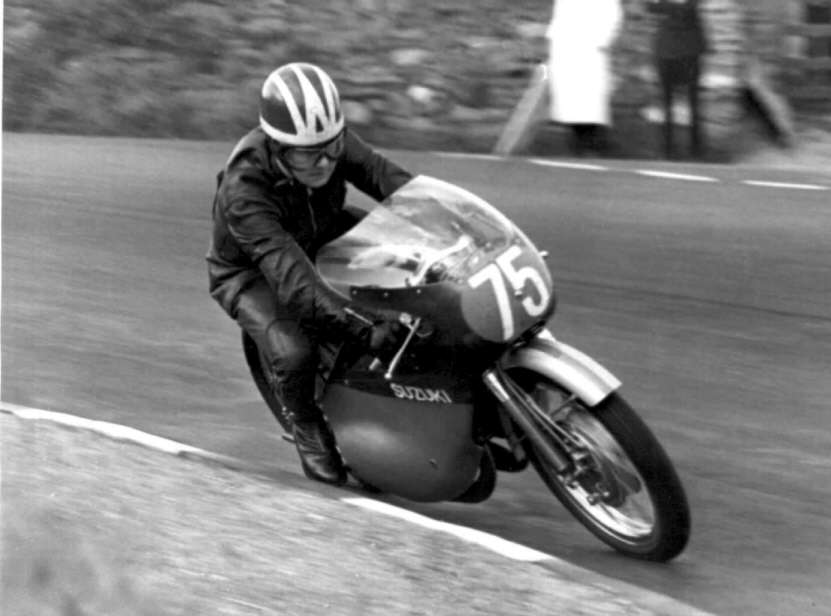 Setting the first over-90mph lap during practice for the 1967 Lightweight Manx Grand Prix.
The 2nd place finish was very disappointing.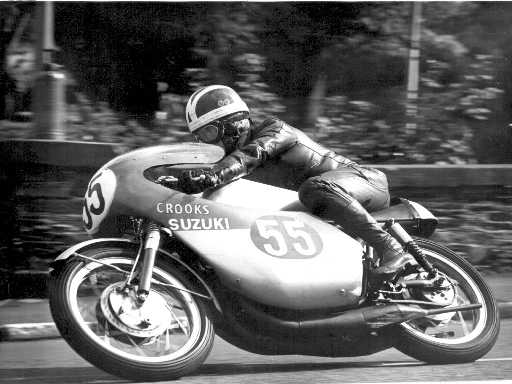 Winning the 1968 Lightweight Manx Grand Prix - the first ever M.G.P. win by Suzuki.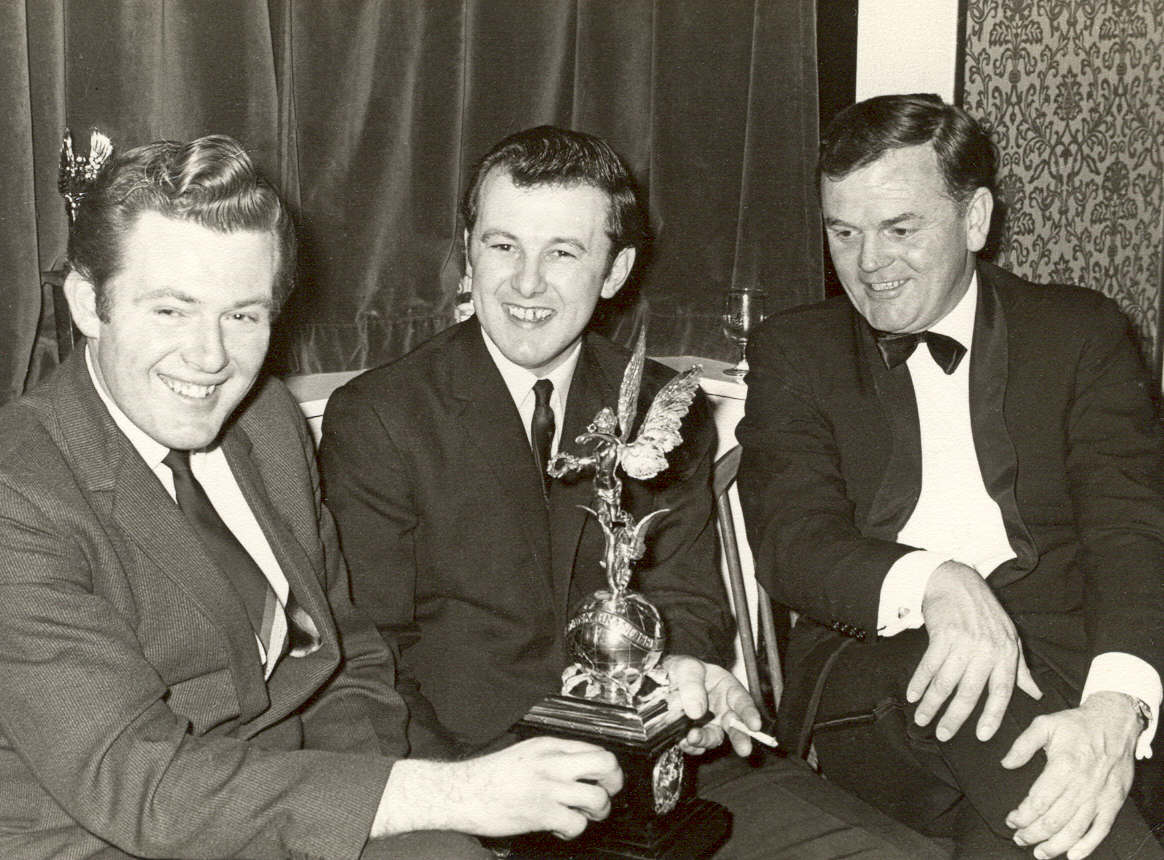 Proudly showing the Lightweight Trophy to Les Trotter & Suzuki boss Allan Kimber
Long time mate and fellow Barrovian Les went on to win the Senior Manx in 1976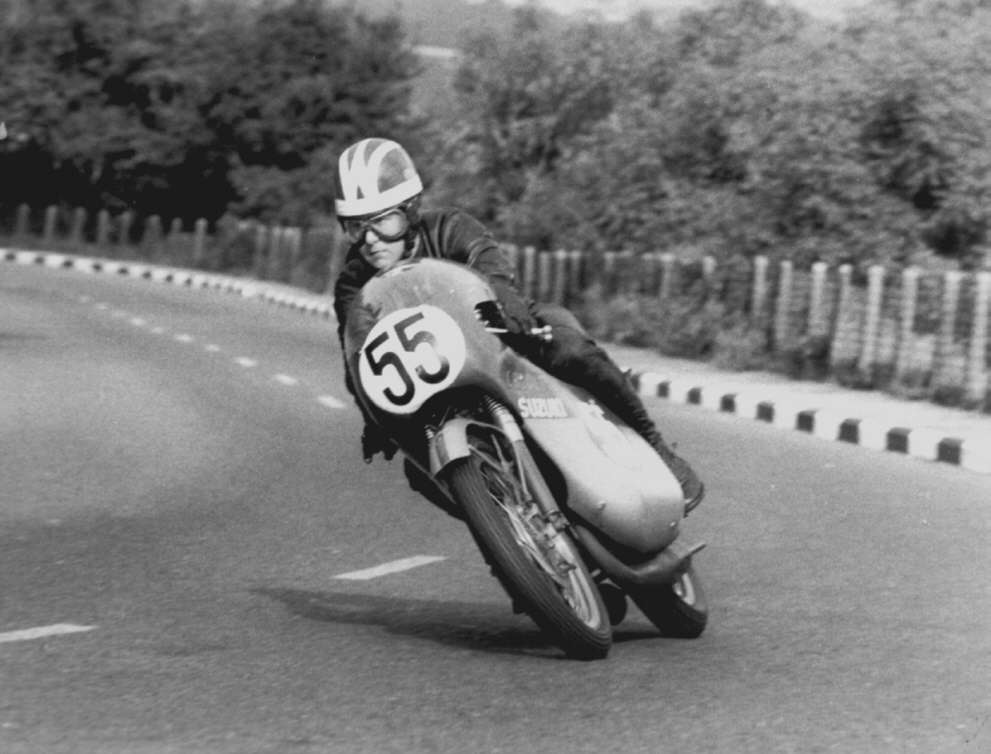 Sweeping round Waterworks on the way to 1st place in the 1968 Lightweight Manx Grand Prix.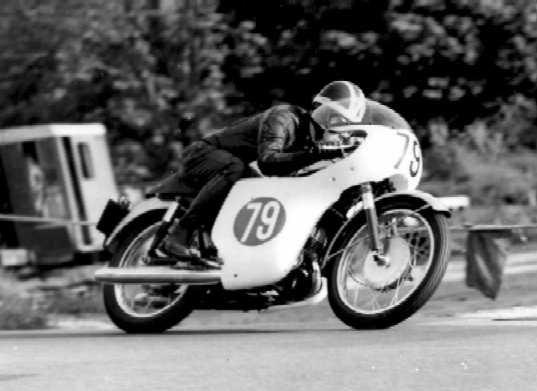 Absolutely 'Harry Flatters' on the 1967 250 Production T20. (4th place)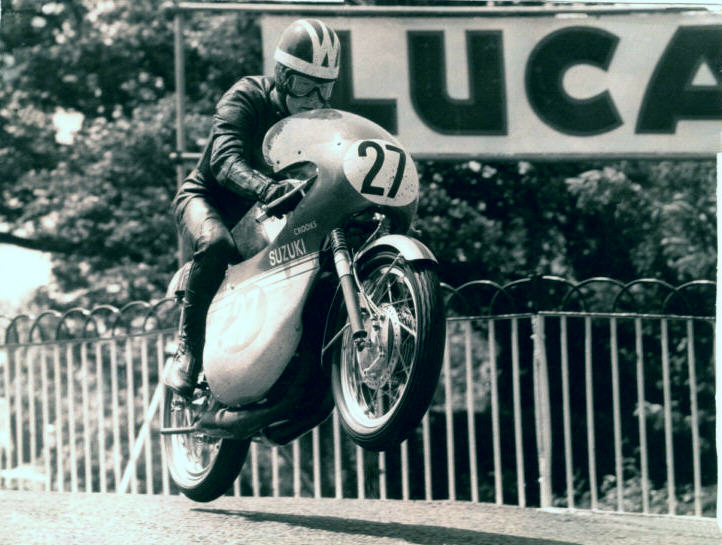 Leaping over Ballaugh on the way to 5th place in the 1969 Lightweight TT. This ride also won me the Ray Westover Trophy for the best TT newcomer that year.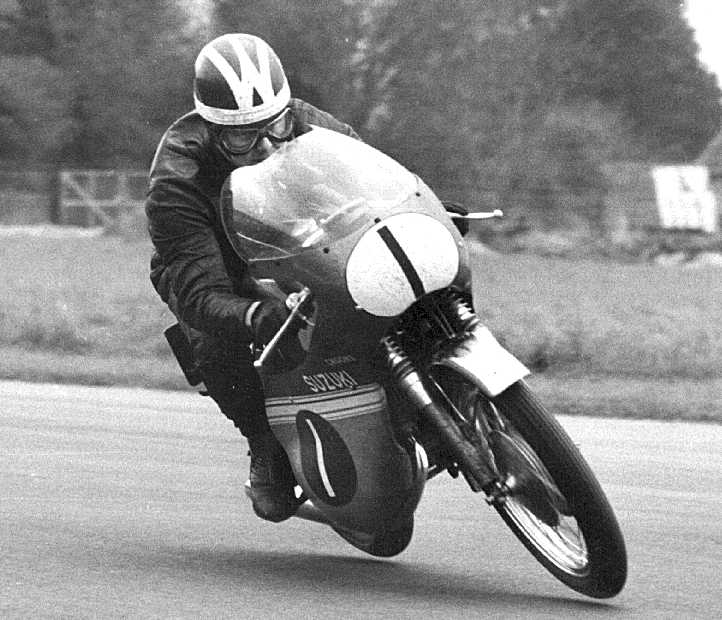 Saving tyre tread in the 1969 Thruxton 500 mile race. (1st 250 class)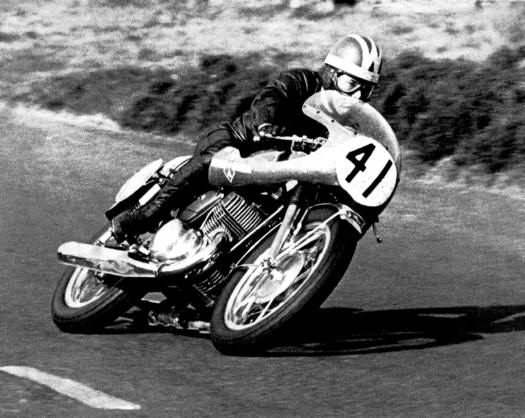 Scratching through Kepple Gate on the way to victory in the 1970 Production TT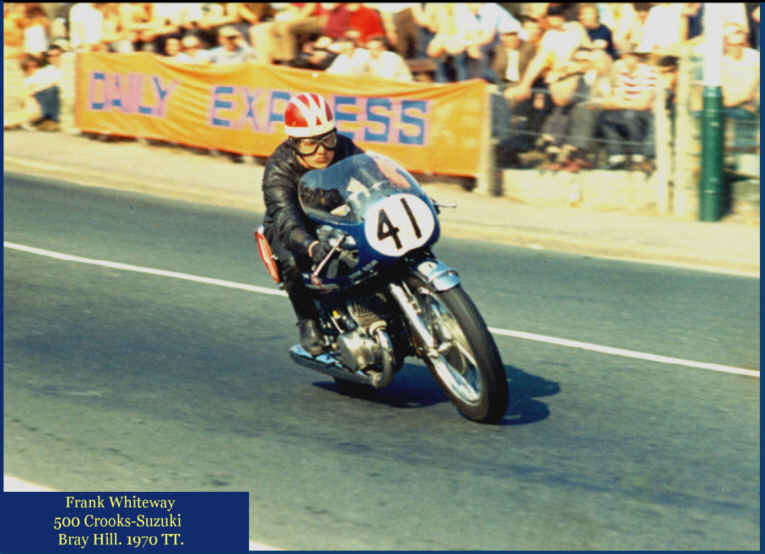 Full chat down Bray Hill during the 1970 Production TT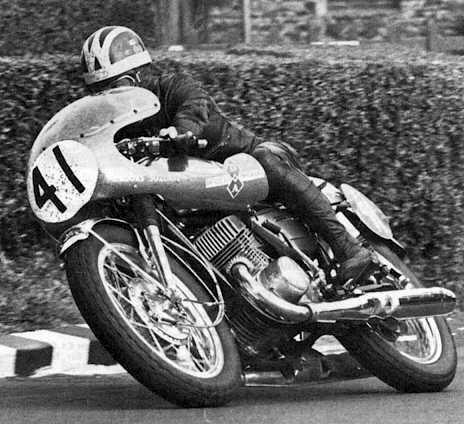 Union Mills. 1970 Production TT.
Ballaugh Bridge. 1990 Suzuki Parade Lap.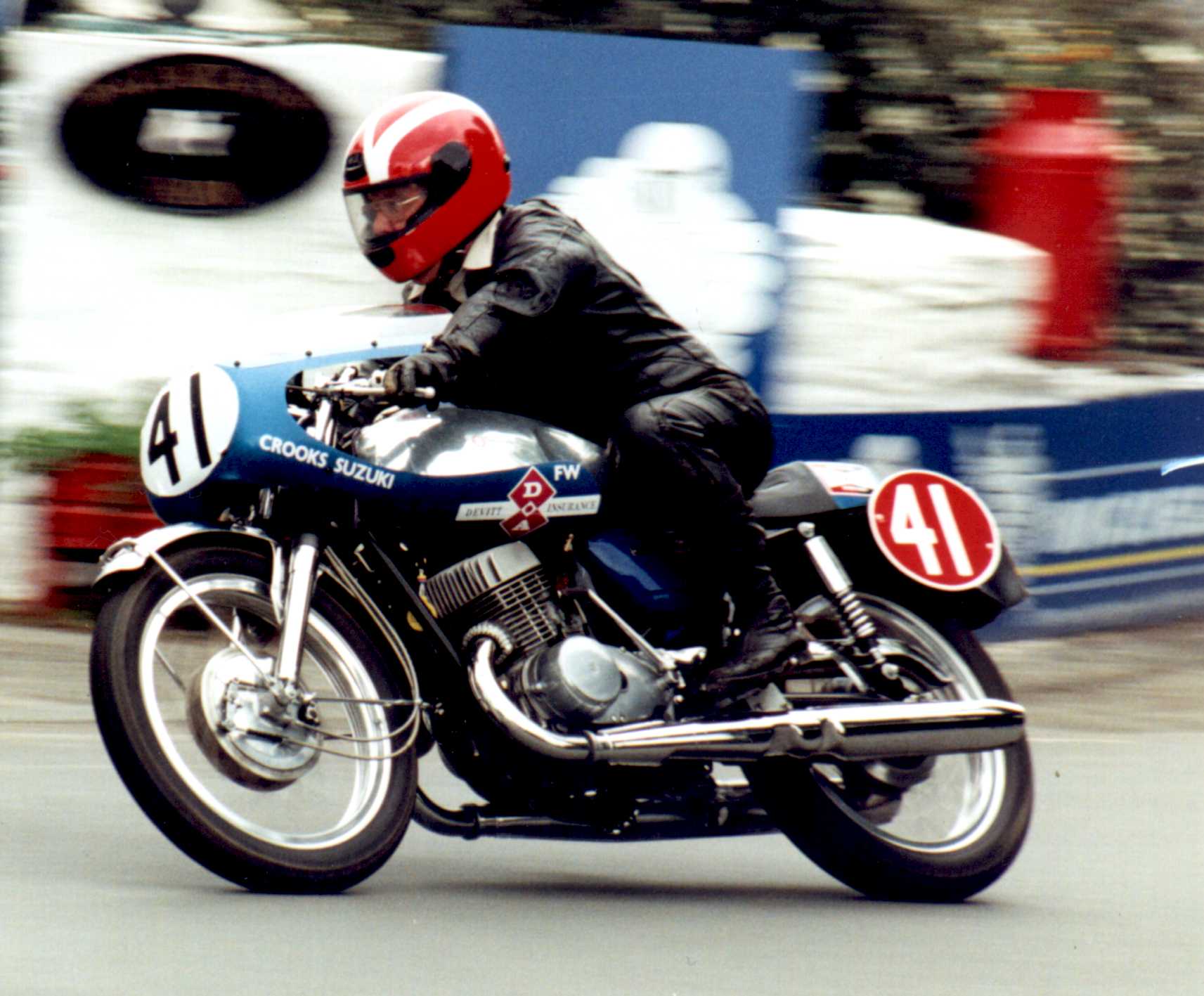 Ballacraine 2000. Suzuki Lap-of-Honour.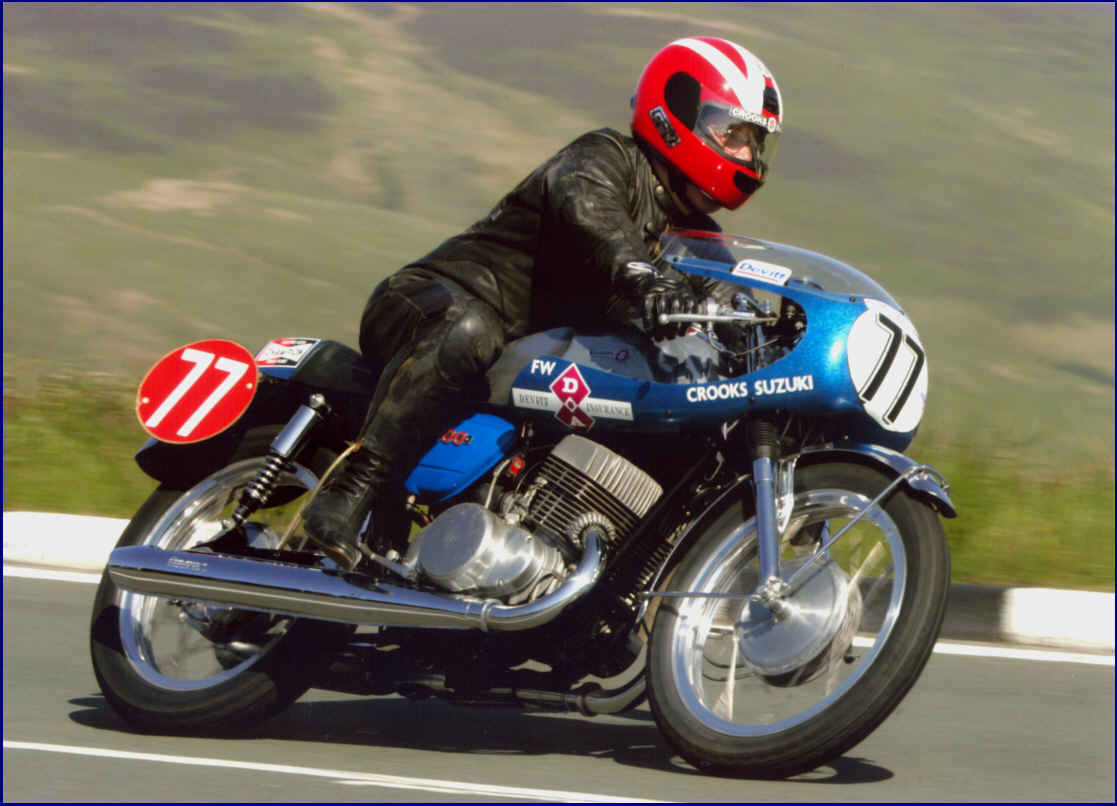 The Bungalow 2007. TT Centenary Lap-of-Honour.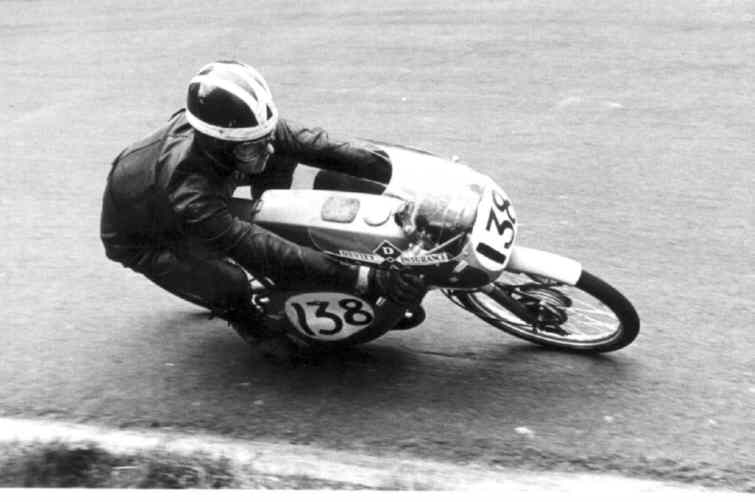 50cc British Champion 1970. Suzuki TR50.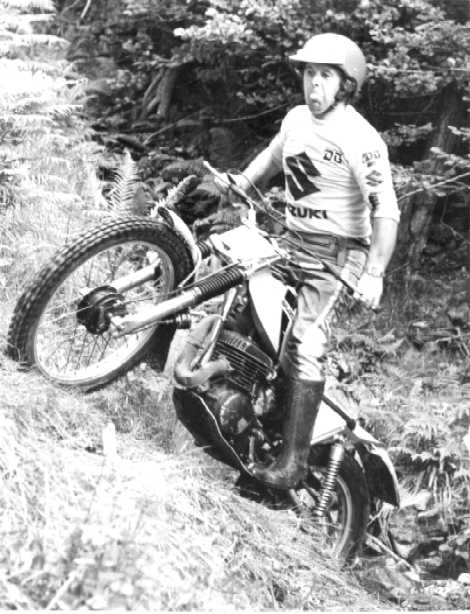 Feet up-tongue out on my original Beamish Suzuki RL325 in 1980.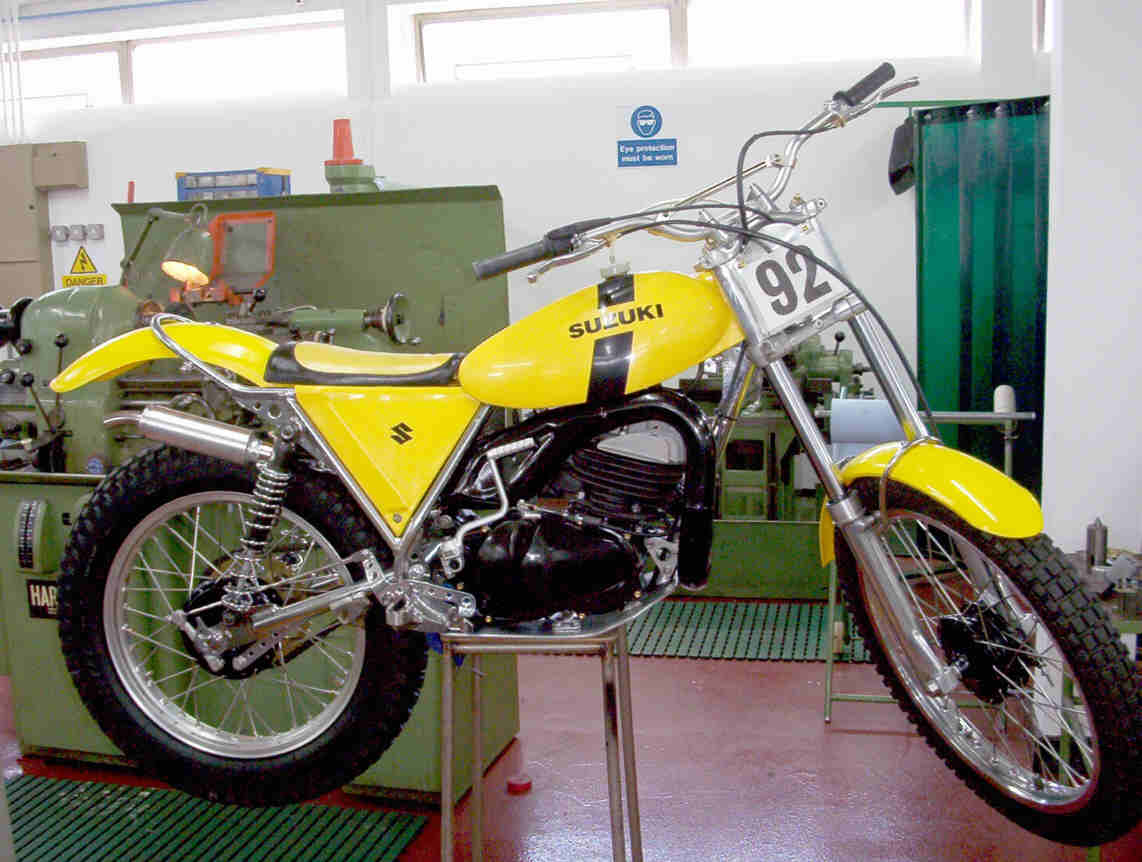 My recently restored 1979 Beamish Suzuki RL325.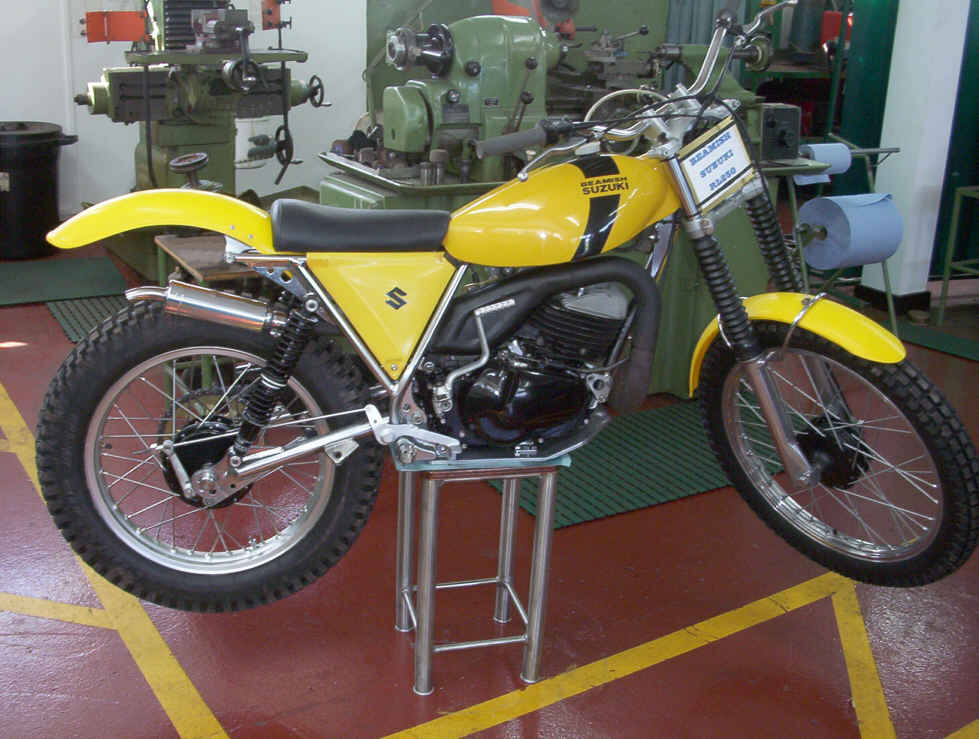 The latest restoration project - 1981 Beamish Suzuki RL250.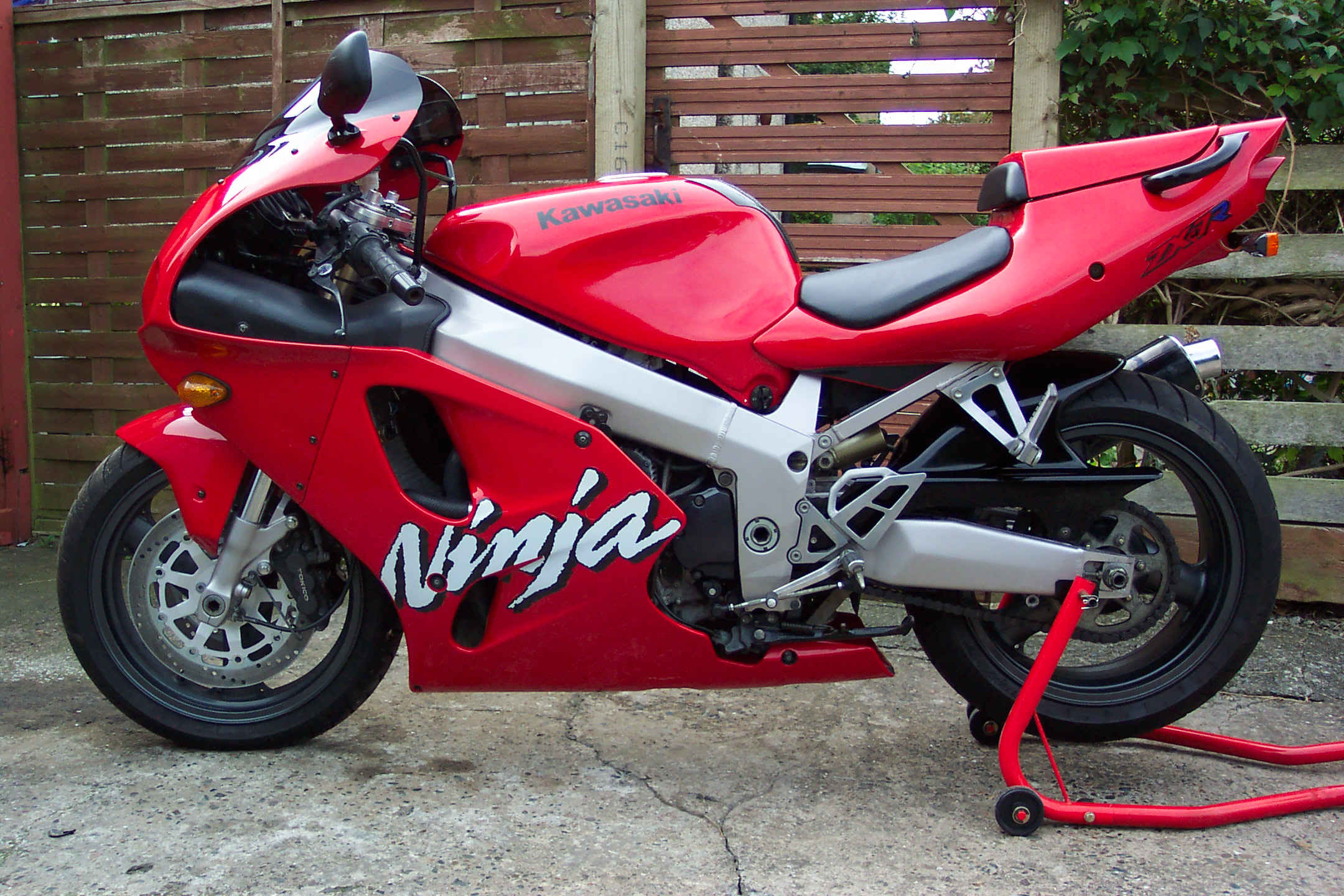 This is my son-in-law Steve's Kawasaki ZX7R 750S which he left it in my care when he emigrated to Canada.
I have yet to give it a run - so as soon as the weather improves-----!!!.
If anyone is interested in buying this immaculate, low mileage rocket-ship, e-mail me:-
glenvine'at'supanet.com
Thank you for visiting my Web Site.
The Site is under constant revision and further items will be included in the future.